EVA LÓPEZ CREVILLÉN
Director of the Conservatorio Superior de Danza María de Ávila
Catedrática de Análisis y Práctica del Repertorio de la Danza Clásica. Doctora por la Universidad Rey Juan Carlos. Asistente Coreográfico de Nacho Duato en diferentes compañías internacionales, tales como el Ballet Bolshoi de Moscú, el Ballet Mikhailosky de San Petersburgo, el Ballet Stanislavski de Moscú, el Ballet Real Sueco, el Ballet de la Ópera de Lyon, Universal Ballet de Seúl, Dance Theatre of Harlem, entre otras. Académica de la Real Academia de Bellas Artes de Santa María de la Arrixaca de Murcia. Consejera del Consejo Superior de Enseñanzas Artísticas como personalidad de reconocido prestigio en el ámbito de las enseñanzas artísticas.
Cursa estudios de Danza Clásica en la Real Escuela Superior de Arte Dramático y Danza de Madrid, obteniendo la calificación final de Matrícula de Honor. Ha bailado durante dos décadas y en calidad de solista y primera bailarina los principales papeles del repertorio clásico tradicional, del neoclásico y de la danza contemporánea, trabajando bajo la dirección de María de Ávila, Ray Barra, Maya Plisestkaya y Nacho Duato, lo que le permite conocer los trabajos coreográficos del propio Duato, de Ray Barra, de Petipa, de Vicente Nebrada, de George Balanchine, de Glen Tetley, de Olga Roriz, de Jirí Kylián, de William Forsythe, de Hans van Manen y de Ohad Naharin.
Roland Petit la selecciona para interpretar las obras más reconocidas de su repertorio y la elige para bailar el papel de Albertine en el ballet "Proust ou Les Intermitences du Coeur", junto a Massimo Murru, dentro del marco del 64 Maggio Musicale Fiorentino, obteniendo un importante reconocimiento de crítica y público.
Primera Bailarina en el programa cultural de RTVE "Rodrigo, Pasos y huellas en la Oscuridad". Coreógrafa y Primera bailarina en el programa cultural de RTVE "El Divino Fracaso, monográfico sobre el literato Rafael Cansinos Assens".
Su carrera artística se desarrolla a través de todo el mundo, participando en prestigiosos Festivales Internacionales de Música y Danza, entre otros: Internacional de la Habana; Castell de Perelada; Cap Roig; Internacional de Segovia; Internacional de Miami; 64 Maggio Musicale Fiorentino.
En representación de España es invitada a bailar en numerosas galas internacionales, entre otras: La Real Gala Internacional con motivo de la inauguración de Glasgow como Capital Cultural de Europa en 1990; World Stars at the Opera, International Ballet Gala de Budapest 1999.
Premio del Cuarto Concurso Nacional de Danza de España. 1987. Candidata a los Premios Max de Artes Escénicas en la VI edición. 2003. Mujer Relevante en la Región de Murcia en el I Congreso Nacional sobre Mujer y Cultura, febrero de 2002. Premio Honorífico al Compromiso Educativo "Profesor Julio Pérez" 2022.
Docente invitada en la Academia de Ballet Vaganova de San Petersburgo (siendo la primera española en enseñar repertorio contemporáneo, del coreógrafo español Nacho Duato, en dicha escuela), en la Escuela Estatal de Ballet de Berlín, en Europa Danse, en la Academia Internacional de la Danza de Biarritz, en el 6º Stage Internacional de Danza de la Ciudad de Verona, en el curso internacional ART OF (Suiza) y en REVOLVE DANCE (Rumanía). Profesora de danza clásica y de talleres de danza contemporánea del Equipo Nacional de Gimnasia Rítmica. Profesora de danza clásica y coach en el programa emitido en RTVE, Prodigios.
Prepara alumnos para concursos nacionales e internacionales donde ganan los primeros premios, destacando el Premio a la Excelencia (medalla de oro) del Prix de Lausanne (2001).
Jurado de concursos de danza nacionales (La Coruña, Castellón, Alicante, Zaragoza) e internacionales (XVII Concours Internacional de Danse Classique de Grasse, Francia. 2004).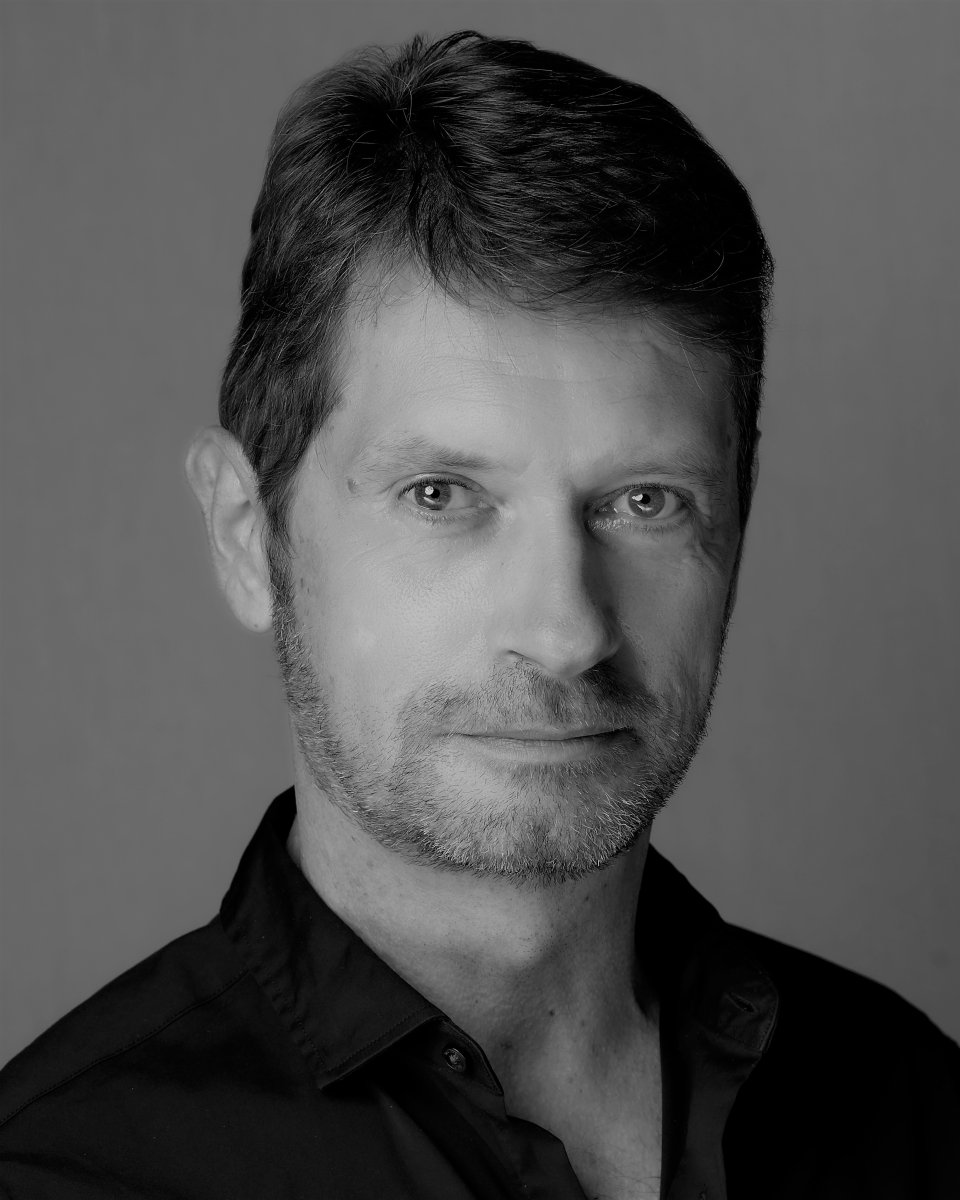 PATRICK ARMAND
Director of San Francisco Ballet School
Born in Marseille, France, Patrick Armand studied with Rudy Bryans, his mother Colette Armand, and at the Ecole de Danse de Marseille. He won the Prix de Lausanne in 1980 and continued his studies at the School of American Ballet and at the Centre de Danse International in Cannes. In 1981, he joined the Ballet Theatre Français and was promoted to principal dancer in 1983. That same year, Patrick was nominated for a Laurence Olivier Award for his performance in Béjart's Song of a Wayfarer with Rudolf Nureyev. In 1984 he was invited by Peter Schaufuss to join the London Festival Ballet (now English National Ballet), where he danced for six years before joining the Boston Ballet in 1990, under the direction of Bruce Marks. While in Boston he received the E Virginia Williams Inspirational award for his work with the company.
Patrick's repertoire includes many leading roles in works by Ashton, Balanchine, Cranko, MacMillan, Petit, Tetley, and van Manen. Notably, in 1988, Patrick performed Siegfried in the world premiere of Natalia Makarova's Swan Lake at London Festival Ballet (now English National Ballet). That same year, he was voted best dancer of the year by the British magazine, Dance and Dancers. In addition, he has had work created on him by such choreographers as Bohbot, Bruce, Tharp, and Wheeldon, among others. As a guest artist, Patrick performed with the Australian Ballet, the Bayerische Staatsballet, the Deutsche Oper Ballet (Berlin), the Kirov Ballet, and the Noriko Kobayashi Ballet Theatre.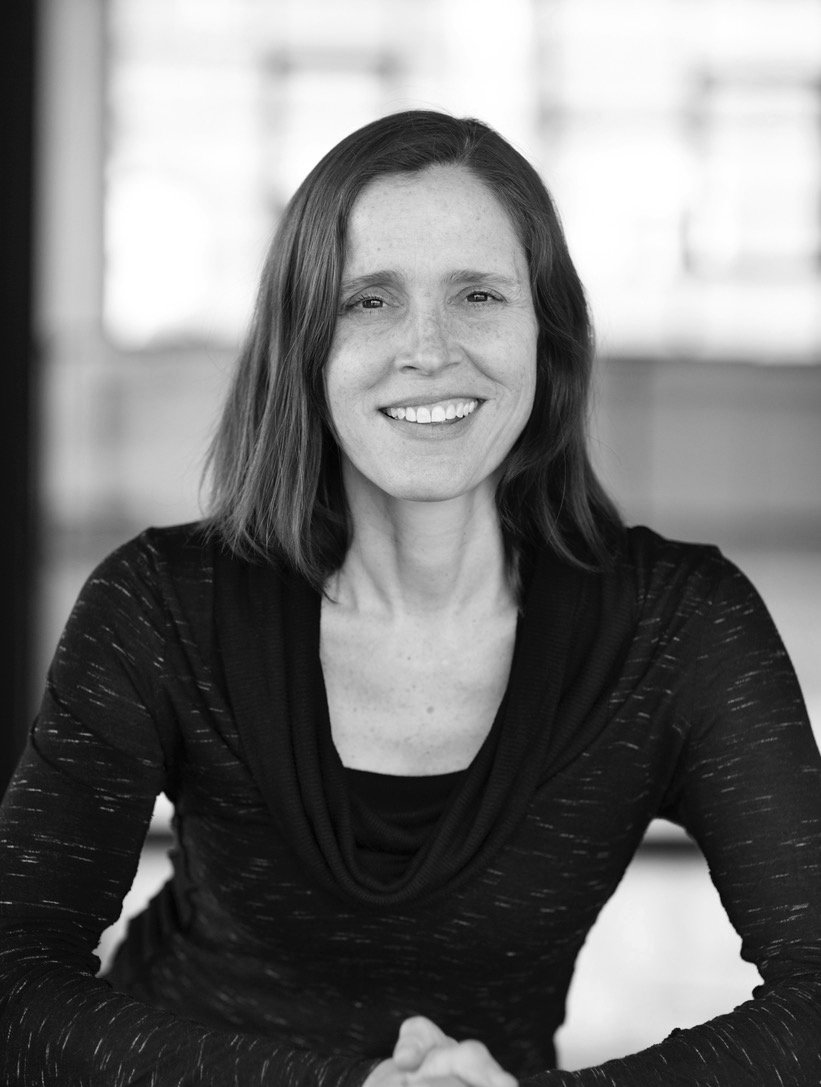 ALLISON BROWN
Teacher & Coach for William Forsythe ballets
The Canadian Allison Brown has been part of the transnational community of dance for over thirty years, in the roles of educator, dancer, choreographer, and rehearsal director. Allison was Professor of Ballet for Contemporary Dancers at the Center for Contemporary Dance at the Academy for Music and Dance in Cologne from 2019 to 2023. She was on faculty at the University for Musik and Performing Arts in Frankfurt from 2012 to 2019. She is teaching in a broad array of local, national and international contexts and formats.
Allison has staged Forsythe's works such as Duo, Workwithinwork and Artifact Suite on various occasions for dance companies worldwide.
As a choreographer, Allison Brown has been creating works since 1998. These include commissions for Pretty Ugly/Ballett Freiburg, the Künstlerhaus Mousonturm Frankfurt,Transitions Dance Company Laban London and Gärtnerplatztheater Munich. Allison danced with the New York City Ballet, Twyla Tharp and Dancers, Amanda Miller's Pretty Ugly Dance Company and Saburo Teshigawara's Karas Company.
From 1996 to 2004 she was a member of William Forsythe's Ballet Frankfurt. Allison's pivotal teachers include: Kim Abel, Maggie Black, Nora Colpman, Alexandra Danilova, William Forsythe, Sara Rudner, Karin von Aroldingen and Stanley Williams.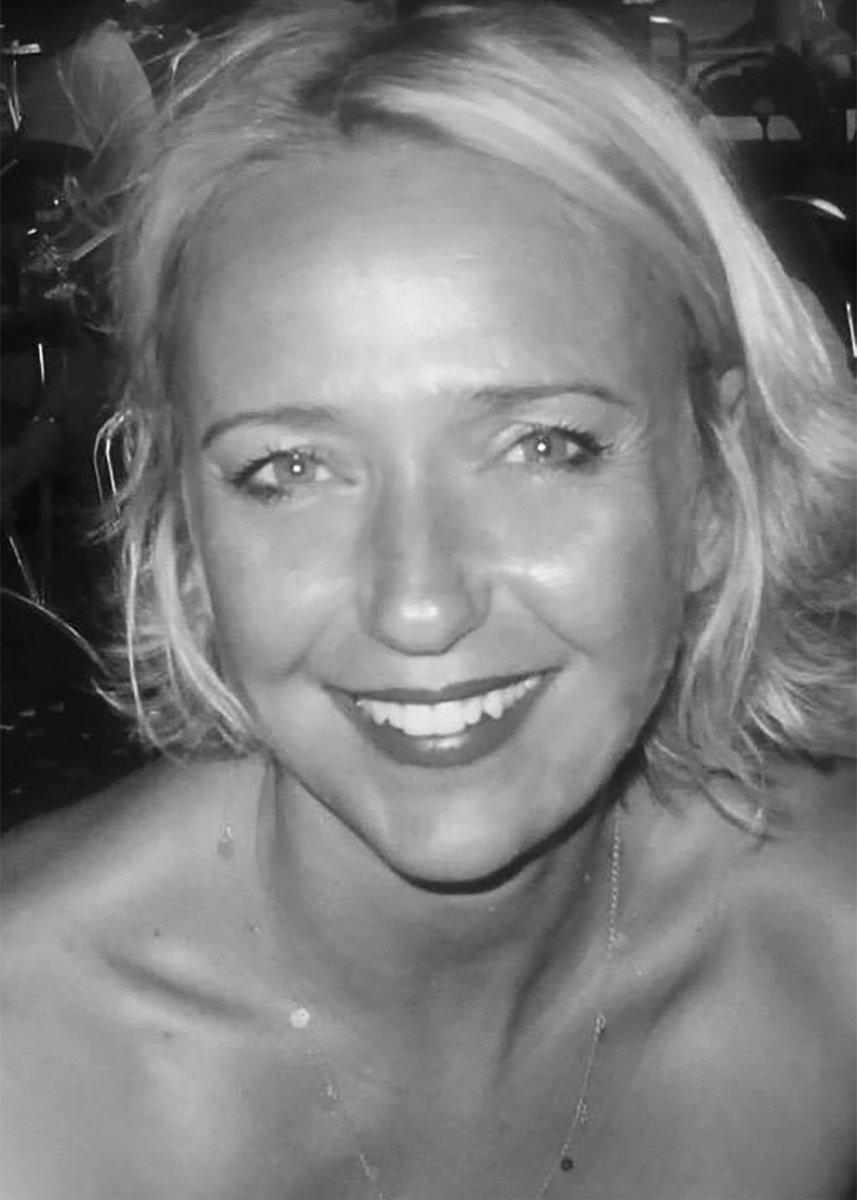 AGNES LASCOMBES
Professeur de Danse classique
Agnès Lascombes danseuse soliste au Ballet National Roland Petit , interprète soliste également dans des ballet de Balanchine , Forsythe…
Professeure à l école Nationale de danse de Marseille, professeure et tutrice des apprentis du BNM , Prejlocaj, Opera d Avignon. Professeure invitée dans les compagnies.
ANTON ZVIR
Professeur de Danse et instructeur de Pilates
Mon histoire, avec la danse, commence alors que mes parents sont tous les deux danseurs. C'est donc naturellement que j'entreprends, dès l'âge de 5 ans le même parcours, en commençant un travail basé sur la danse folklorique de mon pays.
J'intègre l'école du Bolchoï à Minsk à l'âge de 10 ans.
En 2000, je quitte la République du Belarus, pour la France, et intègre le Jeune Ballet du Conservatoire National Supérieur de Musique et de Danse de Lyon. Par la suite, je suis engagé à l'Opéra National de Bordeaux, en tant que danseur professionnel.
Je poursuis ma formation à l'École de Rosella Hightower à Cannes (2003). Après un séjour à Lille (Compagnie Caroline Carlson), je me rends à Turin en 2005 pour intégrer le Balleto Theatro di Torino.
En 2007, j'entre au Ballet National de Marseille.
Ma carrière de danseur professionnel s'achève en juillet 2020.
Conscient, depuis longtemps que ma carrière de danseur sur scène allait prendre fin, j'ai muri et travaillé mon projet d'enseigner que j'avais depuis longtemps en moi.
J'ai donc entrepris ces années d'études qui me conduiront au DE de danseur, non sans envisager dans un premier temps d'entreprendre le cursus diplômant de professeur de Pilâtes. Par l'ensemble des techniques qu'elle porte et pour tous les bienfaits que j'ai pu expérimenter, cette méthode m'a semblé être le meilleur enseignement à proposer pour une grande variété de public en recherche de multiples objectifs : sportifs, bien être, récupération physique…et qui constitue en définitive un apport significatif à l'enseignement de la danse.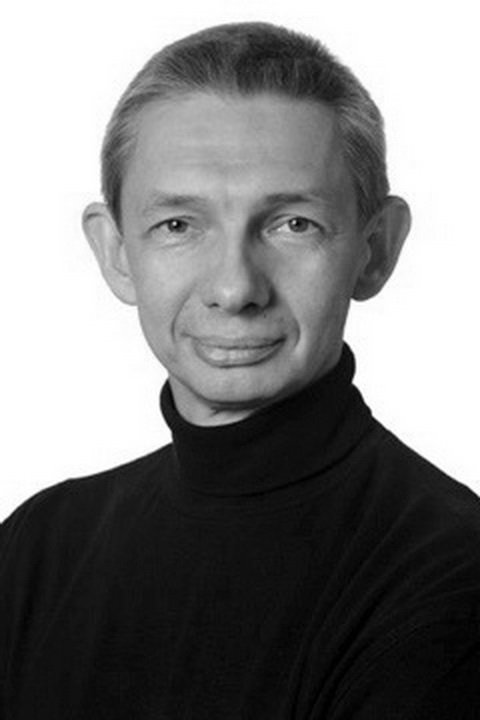 ALEXANDRE KALIBABCHUK
Balletmaster at the State Theater Karlsruhe
born in Kiew (Ukraine). He start his dance education at State Ballet Academy in Kiew. In 1994, he graduate with the diploma for ballet Teacher at the Moscow Academy of Dance. Since 2006, he is professor for classical dance at the State Academy of dance in Manheim, Germany. From 2003, he is as well Ballet master at the State Theater Karlsruhe.